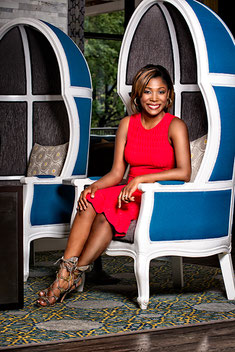 I was SO excited to be featured in the May/June issue of MOST magazine. It's an international glossy that's all about style, women who makes things happen and living healthy lifestyles. 
The multi-page editorial covers my TV hosting career, work, family and my journey in launching a small business. I hate to sound self-righteous, but I am really proud of myself. I have not been handed too many things in life, so I've had to go out and work for it, reaching and stretching for my dreams and clinching my goals. 
It hasn't been easy, but I do have fun and I love my life, and if there's one thing you can say about me it that I live life to the fullest! Every. Single. Day.
Here's a link to the article: Markette Sheppard - Making It Happen: TV Host and Beauty Entrepreneur
I hope you enjoy reading it!
xoxo, 
Markette