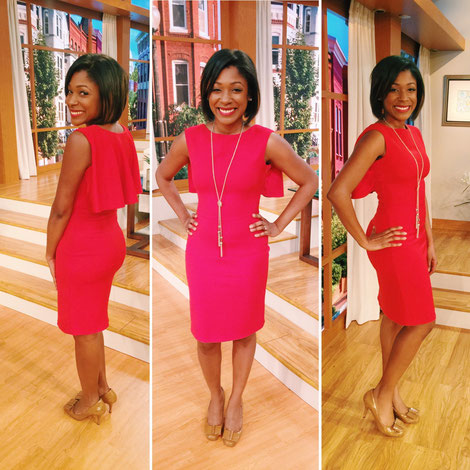 Red. It has a lot of meaning. And a red dress? Even more so. A lot of times I find myself shying away from this bold color, but this morning I woke up and said, "Yes" to the red dress hanging in my closet.
Lately, I have been feeling fortunate and feeling the vitality and exhiliration of standing in my own power, which to me means being truthful to myself and others,having confidence and also being conscious. 
To me, red symbolizes this power. In ancient Asian cultures, red used symbolize happiness and joy. In China red is the color of good luck and celebration, vitality, happiness, and living a long life. It's worn at festive occasions, like weddings, and since I'm always saying that life is celebration, I thought why not celebrate in red!
In India, red is believed to bring love, beauty, wealth, opulence and, you guessed it, power. 
Here's to us all standing in our own power and wearing the color red!
xoxo, 
Markette