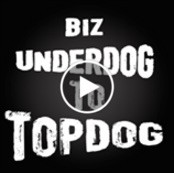 I recently had an awesome sit-down interview with the hosts of a small business radio show that helps new entrepreneurs rise to the next level. I chatted about my work as TV personality and talk show host, and also about my own small biz venture with MessengerBeauty.com, a natural cosmetics and skincare shop online.  
In the interview I share my tips on getting maximum visibility in the crowded media landscape. Click the photo to listen now.
Here's a rundown of what I go over:
Recognizing your innate entrepreneurial drive

Setting big goals and believing you can achieve them

Letting your vision drive your actions

Competing on ABC's "Live! with Kelly" to replace Regis as cohost.

The power of "luck"

The importance of practicing with video

Having a succinct elevator pitch and a tagline

How to leverage the media for retail success

How to properly pitch to the media

Maximizing your time on air with media
You can listen to the interview in its entirety here. 

---