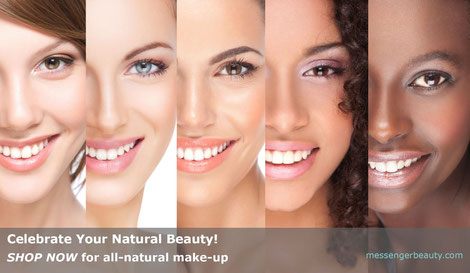 It's been a long time since I posted. LIfe has been keeping me busy! I had a baby... changed jobs... and (between late-night feedings and endless pondering of what I wanted to achieve next in my life), I decided that I wanted to revisit the entrepreneurial spirit that had been present inside of me since I was a little girl. 
You see, I was that girl who had a lemonade stand in elementary school. I was also that girl who sold Girl Scout cookies, but in the most unconventional of ways: I called a local radio station and convinced the DJ to put me on air to let me pitch his listeners! Before I knew it, I had people knocking on my door to buy cookies from me—not the other way around. 
By the time I was in middle school I was selling popcorn out of my back pack. I would buy "snack packs" of butter and cheddar flavored popcorn in bulk packages of 10 at a local wholesaler, and then turnaround and sell the individual packs to my classmates at an up charge. At the age of 12, I was already a serial entrepreneur!
My popcorn trade was short lived and by high school I had my sights set on becoming a star. I joined the drama club and, during my senior year, auditioned for and won the role of "Deirdre" in the hipster, indie play "Runaways." In college, I found myself working at the campus TV station and hosting little scripted web shows (think SNL's Weekend Update on a broke-ish budget and with less talented talent).
A decade later, still holding the flame for fame, I realized my dream, landing highly coveted guest appearances on national TV programs like NBC's TODAY Show, ABC's Live! with Kelly & Michael, AMC's Movie News and VH1's Big Morning Buzz Live! 
I did it! Yaaasssss, hunni! So now what? Those appearances didn't make me rich, or complete me in some way, or make me satisfied to feel like I've somehow "made it." Achieving my goals simply allowed me to let go of them, freeing up space in my head and heart to dream a bigger dream.
After having my baby in 2013 and having lots of late nights to sit up and wonder, "What next?" I decided I wanted to return to my roots and start a business. Recent health & wellness epiphanies led me to launch MessengerBeauty.com, an online shop dedicated to all-natural, organic and vegan make-up & skincare products. This spring, I will also launch a web series to complement the e-commerce operation.
The mission of Messenger Beauty is to inform, inspire and equip women everywhere with natural beauty products made from the best ingredients available in nature. This is also my new personal mission in life: to inform and inspire women to led healthier lifestyles.
I hope you will join me on this new journey and check out Messenger Beauty online, on Twitter and on Facebook. I hope you also shop in my store! I am 100% committed to my customers' satisfaction.
My promise to you is that I will treat every customer like a valued friend who I am bringing along on my new adventure.
xoxo, 
Markette